A PC based diagnostic system for the assessment of agility performance.
The system consists of four contact switch mattresses connected by means of an interface to the computer. A special software measures the times subject needs to accomplish foot contact with the mattress corresponding with the position of visual reaction stimulus in one of the four corners of the screen.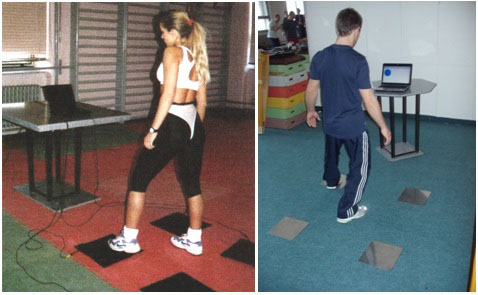 Test execution
Software enables various modification of the test (see below), storage of the data as well as their analyses and extensive reporting.
Test Setup
– number of stimuli (1 to 4)
– colors and forms of stimuli (circle, cross, square, triangel)
– background color
– generation time (constant or random in specified interval)
– stimuli locations (random or pre-programmed)
– reaction base (in the middle of the square of the 4 mattresses or from the location of the last stimulus)
Result
Provided are the average, the best and worst reaction time (RT) in each direction (rear left, rear right, front left, front right) from defined number of best reactions.

 An example of the result
 Applications
Evaluation of performace potential, training effect and talent identification on the field of sport science, coaching and rehabilitation.
Examples of the tests
Typical test consists of 3 sets of 60 stimuli (15 to each direction) with random generation of their localization. The mattresses are located at the outside corners  of 40 cm square.
Mean of the best 8 reaction times to each direction has been proved to be the most reliable parameter .
a)        Assessment of agility performance in athletes with different expertise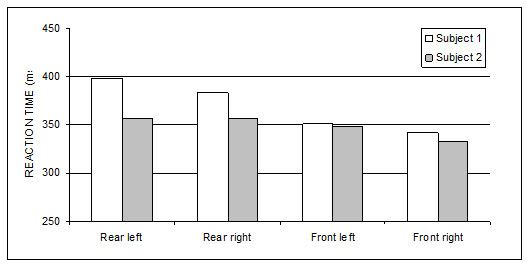 Reaction time in the "Agility test" in two ice-hockey goalkeepers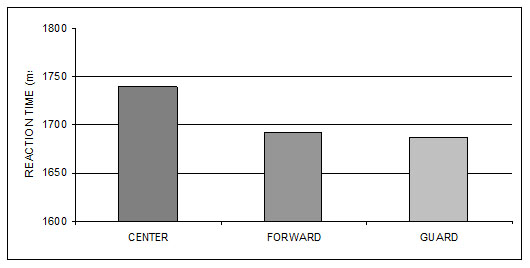 Reaction time in the "Agility test" in basketball players at different positions
b) "Talent identification"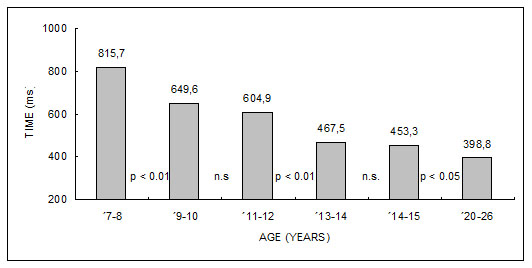 Reaction time in the Agility test in individuals of different age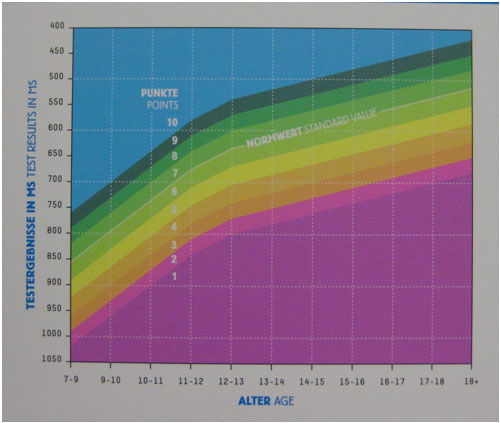 Agility norms (Hamar, 2008)
c)    Differentiation the groups of athletes with different demand on agility skills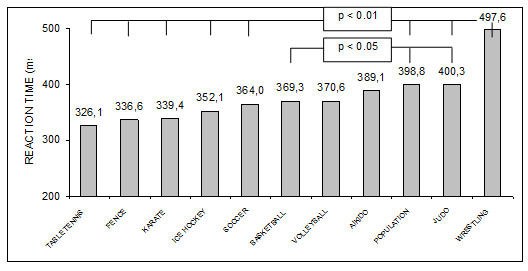 Reaction time in the Agility test in groups of athletes of various sport specializations
d) Assessment the effect of training on agility parameters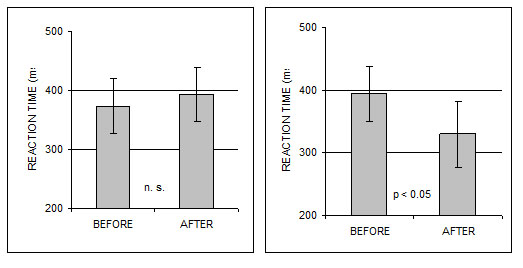 Reaction time in the Agility test after 6-week of volleyball training (a) and 6-week of specific agility training (b), respectively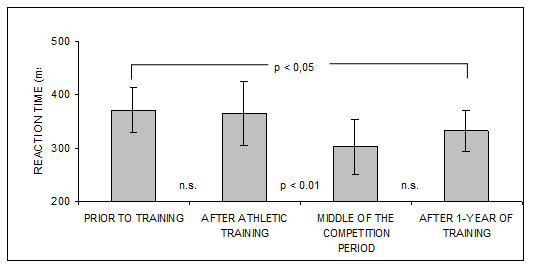 Reaction time in the Agility test during one year of training in junior volleyball players
The test setting may be adjusted in accordance with sport specific task, e.g. two mattresses for fencers and tennis players (a), longer distance between mattresses for game-players (b).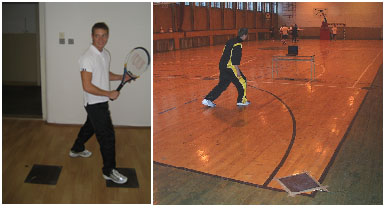 Modifications of the Agility test for tennis (a) and basketball players (b).
Download